Tomorrow is one of Baltimore's big days!
It's the 138th Preakness!
With it's long history, there are some interesting stories surrounding Preakness.
For instance, did you know that the Woodlawn Vase (the winner's trophy) used to be passed on to each winner's owner but in 1953 that tradition ended when the owner's wife didn't want to be responsible for safekeeping of the vase. Since then, the winner has received a $30,000 silver replica. Still sounds like a lot, right? Well, in 1983 the
original
was valued at $1million. The original now stands on display at the The Baltimore Museum of Art and shows on race day accompanied by guards! In addition, the original vase was buried underground during the Civil War to prevent it from being melted for shot. Who knew? (find more fun facts
here
)
If you decide to head out to Preakness, be sure to dress the part! While the fashion may not rival the huge hats at the Kentucky Derby, the Preakness has it's own fashion sense. From more casual at the InfieldFest to chic attire in the Terrace Dining Room.
This hairclip from Kolleen of
Design by Night
would be perferct for Preakness!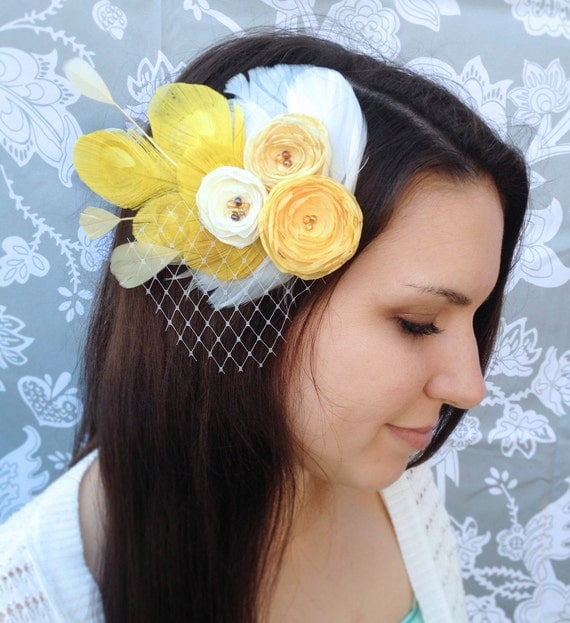 Preakness is a great time whether you decide to party on the infield, dine in the Terrace Dining Room, or watch from the stands. The racing is exciting and the people watching is superb. :)
So head on out to Preakness and enjoy the Black Eyed Susans and do a little people watching. :)
Post written by Janice Fowler of
Doxallo Designs
and
Doxallo Studio